2023 NAPA AutoCare
Lance's Superior Auto Service in Wilsonville
You can enjoy a smooth ride into Fall, with new NAPA Quick Struts!
When you purchase and have installed NAPA Quick Struts before October 31, 2023 you'll earn a Prepaid Visa Gift Card.
Schedule your appointment today with Lance's Superior Auto.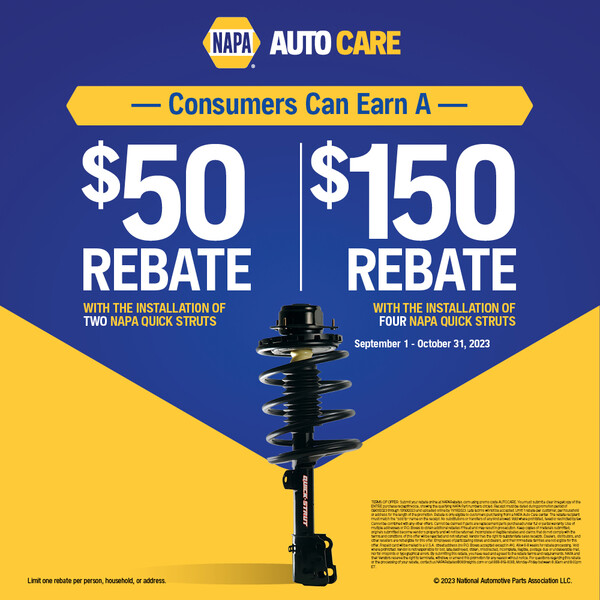 Ask your NAPA AutoCare Service advisor for more information on NAPA AutoCare savings with Napa Auto Care products.